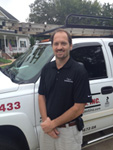 TRACY L. POSTIN, Owner:
Hello, my name is Tracy Postin; I am the Owner and President of T&J Vinyl Exteriors, and TLP Construction. I have been a resident of Georgia since I moved from my home in central Illinois in 1985. I make myself available to each homeowner to insure that each job is done to the best that it can be, and to your satisfaction. With the abundance of work and other scheduled appointments I am at the start of every job. Our crews have a Team Leader on every crew to oversee the work throughout the day. I check on the crews multiple times throughout the day, while making other appointments. We are by no means PERFECT, but will ensure that it will be done with quality workmanship and quality products. We warranty all of our projects outside of repairs. We look forward to working with YOU!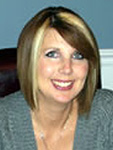 CYNTHIA D. POSTIN, Secretary/Office Manager:
Hello, I am Cyndi Postin. I am the secretary and office manager in the business. My voice is usually the first you will hear when you contact our company. If you have any questions regarding Certificates of Insurance, requesting references, payment options, or would like to make an appointment to have Tracy or Jake meet with you and give you an estimate, I will be happy to assist you in this area. I am a Georgia native, born and raised here all my life. Tracy and I have 3 fantastic sons and have been married for over 20 years. This is OUR business and I love working with my husband.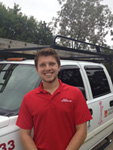 MARCUS JACOB"JAKE" POSTIN, Technical Engineer/Repairs and Warranty Manager:
Hello, I am Jake Postin. I am the "J" in T&J. It has been my privilege to work with my Dad since my sophomore year of high school. I am currently studying Business Administration at Middle Georgia State College. My job is to maintain all of our media services, our advertising, and our office organization. When I am not in the office, I am out on the jobs assisting my dad by writing up estimates, offering opinions on your homes needs, and helping you color match all the products you choose. I graduate from college in Spring of 2013 and will continue to work with my dad by my side.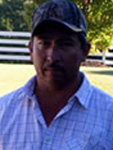 Procoro Orozco:
Mr. Procoro Orozco has been a vital part of our company for the past 15 years. He is the one who oversees our siding and roofing projects. Procoro is an American citizen and he and his family count it a privilege to be a part of this great country. He has been a loyal and trustworthy employee and friend and we are proud to have him working with us. He is a man of integrity and upholds the quality of workmanship that we require for all of our jobs.